Alexandra Wellbeing House
Alexandra Wellbeing House
Swindon and Gloucestershire Mind in partnership with Gloucestershire Health and Care NHS Foundation Trust
COVID-19 Update
For our latest service update including leaflet and referral form, please visit our web-page
Who are we?



Alexandra Wellbeing House is located in Gloucester and is a partnership project between Swindon and Gloucestershire Mind & Gloucestershire Health and Care NHS Foundation Trust. The service was officially opened by the Countess of Wessex in July 2017. The Alexandra Wellbeing House offers a preventative approach for people experiencing mild to moderate mental health challenges and to those who may be at risk of mental health admission, crisis and/or relapse.
Where are we?
The service is situated within the centre of Gloucester and is within walking distance of the city centre. We accommodate up to five people at a time. Individuals are referred to as 'Guests' to reflect the non-clinical and relaxing atmosphere of the service. Each guest is allocated their own private bedroom and there are also several communal areas and shared facilities such as, the living room, kitchen, crafts room, outdoor garden space and summer house.
What do we do?
Alexandra Wellbeing House provides a safe, therapeutic environment for adults experiencing mild to moderate mental health challenges who need up to two weeks support and advice from wellbeing support staff. The service is staffed Monday to Sunday during the day with an on-call system available during the night. Guests stay overnight and access support for up to two weeks in a therapeutic environment, promoting recovery, resilience and wellbeing.
The services aims are to: 
Support Guests to develop safety and support planning to help prevent further deterioration of mental health which may result in hospital admission.
Support Guests who have been discharged from hospital so they can move back into the community (if they have their own secure accommodation arrangements following a stay with us).
The service also offers:
Time for reflection and space to think and time away from the causes of emotional, environmental and social problems.
Individual and person-centred support that focuses on specific outcomes via the Five Ways to Wellbeing Plan which includes personal safety and support planning.
 'I referred Sam (not real name) to Alexandra Wellbeing House for a two-week break. I've worked with Sam for some time and she has always had ups and downs and periods of Crisis. However, we have built a good working relationship and have an agreed plan of support in place. I referred Sam as we agreed a regular planned break may be a useful addition to her plan for staying well. The break was in our view massively helpful to her. In the months before the stay there were difficult accommodation, financial, and physical issues to contend with, in addition to her mental-health concerns. The break was a chance to leave some of this behind for a while and provided a period of stability. Sam loved the place and the staff at Alexandra Wellbeing House. The period of stability also resulted in an opportunity for Sam and I to progress work in therapy that was not possible previously'.  
'All the people I met during my stay were helpful and interesting, staff were exceptional when on duty, support was very good. I felt that it was important to have someone who was willing to listen  to me at times of stress. This made my stay very special'.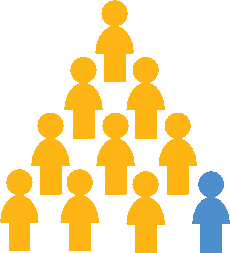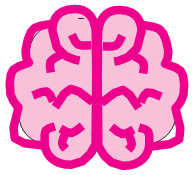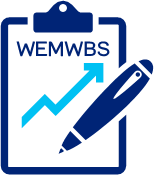 96%
Friends and Family Test 96% of Guests who completed a stay in 18/19 would either 'Extremely Likely' or Likely' recommend The Alexandra Wellbeing House to their friends and family.
1
00%
Self-Assessment Score 100% of Guests who completed a stay in 18/19 either maintained or improved upon their self- assessment score.
96%
Warwick Edinburgh Mental Wellbeing Scale 96% of Guests who completed a stay in 18/19 either maintained or improved their wellbeing score.