(Covid-19) Corona Virus
Swindon & Gloucestershire Mind are here to support you during this period of uncertainty
Following on from the latest Government announcement, we are offering a variety of telephone support from our wellbeing teams across our services. If you are new to our services and in need of support please either email admin@sgmind.org.uk  (for Swindon) or alexwellbeing@sgmind.org.uk (for Gloucestershire) and we will get in touch with you –  please note, the call may be from a withheld number.  If you have any questions regarding your upcoming appointment please email admin@sgmind.org.uk and a member of staff will contact you as soon as possible.
If you would like further information regarding Coronavirus (COVID-19) please visit https://www.nhs.uk/conditions/coronavirus-covid-19/.
If you require crisis support, please contact the following numbers:
Samaritans – 116 123
Swindon Intensive Services – 01793 836 497
Gloucestershire Crisis Team – 0800 169 0398
Emergency services – 999

Providing mental health advice, support and services

to empower anyone experiencing a mental health problem in our area.
Our Wellbeing Programme offered solution focussed support through our Five Ways to Wellbeing Assessment, Plans and Reviews.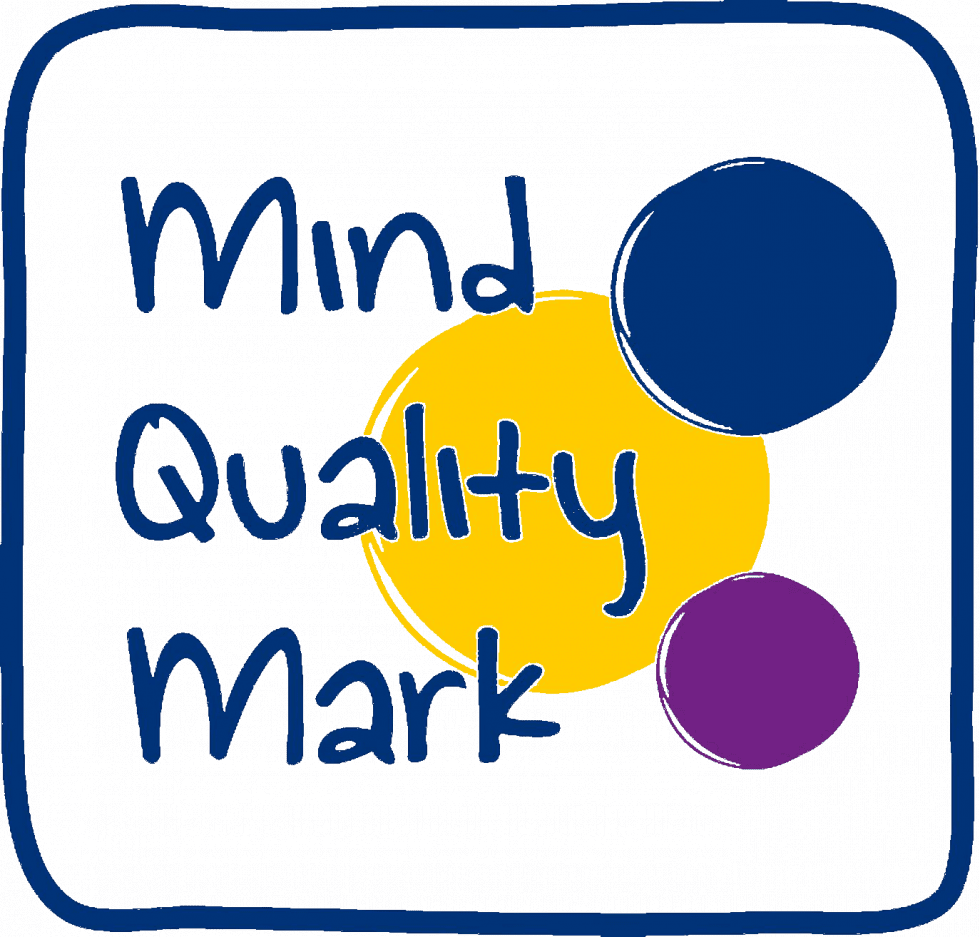 Swindon and Gloucestershire Mind has been awarded the Mind Quality Mark (MQM). The MQM is a robust quality assurance framework created by Mind, the mental health charity.
MQM sets out the baseline of best practice and legal compliance in all areas of a local Mind's governance and activities. To achieve the MQM, a local Mind must meet or exceed all 24 key standards.
Local Minds undergo a rigorous assessment which includes a thorough appraisal of organisational policies and procedures as well as a visit and interviews with trustees, staff, volunteers and people who use services. MQM is awarded when all standards are fully met.
The MQM provides assurance that local Minds across England and Wales are well-run organisations who meet Mind's expectations of good practice, and in many cases excel beyond those expectations. It provides assurance that they are healthy, ambitious and strong in providing the highest quality support to people experiencing or at risk of developing mental health problems.
Recent Case Studies
Have a look at some of the case studies of the work we have already achieved.
Fill out our Online
Self-Referral form 
Our Wellbeing Programme offered solution focussed support through our Five Ways to Wellbeing Assessment, Plans and Reviews. Follow the link to fill out our Swindon online Self-Referral form, and for more information.
Events Calendar
Have a look at some of the Fundraising and events we have going on at the moment!