Swindon & Gloucestershire Mind asked our members to write about their experience in lockdown. Their inspiring stories are below.
Adrian Taylor is a Swindon artist and poet who has Bipolar 1. We asked Adrian about his experience of coping with lockdown and his mental health. His inspiring work is pictured.
For what in your life do you feel most grateful for during quarantine?
'I am fortunate to spend it with someone who I not only love but also someone I get on with. I am also fortunate that I don't really get bored, because along with an inquiring mind I can keep myself busy with art and poems and other creative stuff as well as still being able to get out on my bike which gives me a way of staying fit and helps enormously with anxiety and sleep.'
What has surprised you about yourself during this time?
'My ability to come up with ideas for interesting and enjoyable things to do and come through a period of Bipolar Depression while in lockdown.'
Who inspires you?
'My wife, my mother, late father & grandparents and friends. Also when I access forums how other people with Mental Health conditions manage their own lives.'
What has made you laugh?
'My wife and the hilariously strange things we see on television.'
What is your favourite Quarantine snack/meal?
'Porridge for breakfast, mature cheddar cheese and chocolate.'
Where is your favourite place to be mindful?
'On my bike in the countryside or as I relax after some yoga.'
What's your Top Tip?
'To have a routine, exercise, eat well, try not to sleep during the day, don't drink too much alcohol (but don't beat yourself up if you have the occasional one to many). But what I must remember (especially because I'm Bipolar 1) is that its ok to do nothing sometimes, and it may sound corny but be kind to yourself and the people you love!'
Jemma has shared her story of managing her mental health during the pandemic. From feelings of spiralling to gaining a whole new sense of self.
For what in your life do you feel most grateful during quarantine?
'During this time I feel immense gratitude for my family and the key workers that are supporting us all in varied ways. From home, to charities, to the front line. When I became very unwell last week, I was confused, scared and I felt like I had no where to turn. I felt a burden to my family and that I couldn't be myself and be enough. That's a long term issue, but the lockdown gave me extra time to think and I spiralled and dissociated for a few hours, one of the scariest symptoms I have gone through.
I am a mother to 3 beautiful children and a partner of 10 years. My children are young carers and very understanding of my conditions. However, I became deluded and wouldn't accept this at the time. My mental health and past traumas made it hard for my partner. In recent years he began to struggle with depression and therefore was unable to support me fully. I've always been one to seek appropriate help. My children need to see me resolve and do the right thing. They carried on with their routine and were content and caring. But when the lock down hit we understandably struggled to get anywhere with Doctors, we felt we could burden the system. Defeated and feeling cornered, we turned on each other. Not uncommon in families under pressure. We called the police, paranoid and concerned.Turning on each other, trying to make reason of our emotions, which were reflective of the situation and not so much us. Communication had broken down. We expected the worst with this involvement. I was wrong. We were supported, through extended family and support workers. I turned back to my wellbeing worker at Mind. My partner was offered support also. My children were fabulous. Compassion and understanding are great traits to empower your children with for their future and all the obstacles they may face. Mind offered me both self help techniques, comfort with no judgement, telephone therapy and emergency evening support if needed. These are just some of the services they offered. My neighbours sent me messages of understanding and offers of support. People could relate to us, which helped them to. A little hope: a star in what feels like a dark night. I'm just feeling blessed that with a little communication and proaction you can heal. My family really opened up. We needed to and it's important to revisit ways to improve bonds and care for each other. That's a positive use of some of this extra time.'
What has surprised you about yourself during this time?
'I had got into a rut with myself. I felt like I couldn't be myself and a good mother, partner, friend, or member of community. I often would branch out and then recoil and hermit away. Only socialising for my children. Forgetting that we have a human right to dress how we want to for example. I felt I had to act a certain way. But actually style has no reflection on my abilities as a parent at all. I felt I had to repress my feelings and not communicate about my conditions. I feared it would cost me people I cared about. In the past I was a bit of a door mat, I had struggled socially. I have craved acceptance for most of my life. I'm harmless but rather chatty and struggled to fit in.
When I accepted myself for who I was and my strengths I gained great friends. But then I became a parent and was judged by strangers on a superficial level. I let their judgements define me. I didn't hide it well. Not expressing myself was like a time bomb. My children and partner had tried so hard to get me to just be me. Adamant that they loved my character and creativity. But I let fear win for so long. After all that's happened I felt I had no other option. I am literally learning to love myself. It surprised me how great it feels. I cut my hair how I wanted, dressed up how I best felt comfortable. I started going on our daily family dog walks/exercise, social distancing applied. The neighbours still waved happily. The professionals still treated me with respect. My extended family embraced me. I started liking things online and talking more openly with my fiancee with acceptance. I'm just in awe it took me so long. I feel like I can look forward and when this is over I can give more of me to the world and make a positive impact as I am.'
Who inspires you?
'I am inspired by many, especially in a time such as this. I'm not sure I could pin down one person. I'm blessed to have a wide range of all different people as friends. Nurses fighting the virus directly. People in fashion making masks and creating activities for children. Support workers, working through the crisis to make sure we are supported. Families and friends checking in. Charity based beauty queens going above and beyond for their communities and charities. Local businesses delivering to the vulnerable. School staff making sure our key workers are able to keep us all going. My sister is a foster carer, my mother has disabilities and is still working in a supermarket. The police keeping us all informed and safe. My friends struggling but hanging in. My partner for using this time and our crisis to grow with me. The government putting our health first. Money has no comparison to the value of life.'
What has made you laugh?
'Humour is a lifeline in any difficulty. I've been really enjoying old tv shows I forgot about and going over good times with the family. We have had a good giggle over P.E in home education. I'm slowly getting fit! We sing and dance together over cooking, just making the most, enjoying each other and making it funny. They say laughter is a great healer and I love that!'
What is your favourite Quarantine snack/meal?
'Potatoes are my favourite quarantine snack/food! I have always believed they are the most versatile food. From wedges, chips, mash, jackets, crisps, etc. They have been a strong feature in my quarantine meals. Super nutritious and easy to prep and store. I love to flatten them out and top them in all sorts, eggs are a favourite. I have been in extreme poverty in the past so I have found that potatoes are a good emergency staple. Also don't underestimate the power of non name brand tinned goods from deserts to veg. A balanced diet is so important to our overall health. It's about working with what you can for the most you can. A good fortified cereal can be a great treat anytime of the day too and stocking up where you can on long lasting milks can be a life saver! Potatoes still are my number 1!'
Where is your favourite place to be mindful?
'I've noticed quite a few mindfulness apps allowing free access to elevate the pressure during this quarantine. I personally do a free Cognitive training app. You can always find guided meditation on streaming sites to. I've been doing this daily, just before bed or in the garden to make the most of the lovely weather we have been having. It really helps me remind myself that I am ok in the moment. That the anxieties are normal. It creates a little peace inside me. I used to be sceptical but the science is concrete and I can say it's honestly working very well for me. Habit for life. Now is a great time to give it a trial. Our minds need to exercise like all our muscles. It can make a profound impact on those with and without illness. I'd encourage anyone to give it a go.'
What's your Top Tip?
'Try to pre plan to reduce stress. Mind mapping can help, such as with shopping, exercise, medication, communication, etc. Search online for ideas if you are stuck. Don't be afraid to ask for help, its always ok to enquire, no shame. Check out mindfulness, it makes all the difference. Try to have a base routine. Self care isn't selfish, Its important right now. Call friends, join online communities. Get creative. Don't beat yourself up for the bad days, celebrate the good days ♡'
Charly (Charlotte Perris) has shared her poem 'When Time Stood Still' which reflects on living through the Corona pandemic.
There once was a time where time stood still
Where there was a nasty virus
One of which made us very ill
Stay home they said to the people
Save lives they said
So the people did what they were told
The young and the old
It was for safety they said
So the streets were empty
No hustle bustle of the streets
All cities and towns empty
So nature took over
Where people once roamed
Many wildlife did instead
For they no longer had the fear of a human to dread
You can hear the birds singing wonder what they are saying?
As I sit here and listen to nature
I can hear the birds talking to each other
Talking about the way of the world
As they chitter in amongst each other
Who knows what is coming of time as we know it
As at present time seems to be on hold
For both the young and the old
For as time is standing still
As people are becoming more and more ill
We are taking time to reflect on nature itself
Reflect on what we are doing
So perhaps take some time out
While time stands still
While people are getting ill
To sit back and enjoy nature instead
Rather than living your life in dread
This Mind members creative journey has been a great source of joy and relaxation during the pandemic. See their incredible art work 🎨 including wood whittling, metal work, up-cycling and some photography of their garden 🏡 in the gallery below.
Mark Sweeting's passion for fitness, nature and charity work has help him battle his mental health in recent years and especially during the pandemic, he is currently cycling 500 miles in May for The Alzheimers Society and is blogging for

Mind
which we will look forward to sharing with you. Read his inspiring #quarantinestory here . We look forward to exciting projects with Mark in the near future!

For what in your life do you feel most grateful for during quarantine? 😀
I've been really grateful for having time to stop- slow down – reboot – recharge and reflect on my life leave the past behind and concentrate on what's positive in my life and what there is to look
forward too.I've really enjoyed having time for me and to really appreciate the beauty Mother Nature gives us every day.
Who inspires you? 💪
James Smith inspires me – He's quite a story to tell – being overweight and unfit fighting various demons in his life.He's now a PT and known world wide for his brutal honesty about fitness and nutrition.He's a life changer/ influencer who encouraged so many people to make positive steps in their life with their fitness and lifestyle.
What has made you laugh? 👯
I'm not the most coordinated person with regards movement. My Niece Zoe was trying to teach me a routine for us both to record for our debut video on Tik Tok – well we both laughed so much at my attempt to learn the routine !
Bless her she posted it solo as we both decided a choreographed dance routine was just beyond my talents.
What's you favourite quarantine snack/meal? 🍳
I love healthy foods – a healthy diet makes such a difference to your overall well-being. Smashed Avocado on a wholemeal bagel topped with crispy bacon and a poached egg is the perfect snack or breakfast with a coffee and a freshly squeezed glass of orange juice.
Where is your favourite place to be mindful? 🐎🐄🌿
My favourite place to be mindful is Minchinhampton Common.Its a stunning area of outstanding natural beauty in the Cotswolds and is nothing but a magical calming place with free roaming cattle and horses and is managed and owned by the national
Top tips from from me is to take an opportunity to get explore nature and our natural surroundings – keep active – eat well
and breathe.Give yourself time just for you everyday – you deserve it !
Amy, Mind Swindon and Gloucestershire Wellbeing Coordinator tells us how she manages her mental health during lockdown!
For what in your life do you feel most grateful during quarantine?
During quarantine, I've felt most grateful for the little necessities in life. I am grateful for a roof over my head, food on the table, and my good health. I also never thought I'd be so grateful for modern-day technology and video calling! I'm very aware of people who live outside of the UK who are not as fortunate and are struggling with lock-down to a far greater extent. My heart goes out to those people and reminds me of everything I have to be grateful for.
What has surprised you about yourself during this time?
I've surprised myself with my abilities in the kitchen. I've never considered myself an excellent cook and I wanted to set myself the challenge to improve my cooking during lock-down. Quarantine has provided me with extra time and energy that has allowed me to seek out new recipes and dishes. I'm proud to say that I can now make homemade burgers and a delicious Thai curry. I've also been working on my baking skills and have enjoyed making lots of cheesecakes and pies for neighbours.
Where is your favourite place to be mindful?
The first thing I do every morning is take my two dogs out for a walk around the park. The park is almost always empty and so wonderfully quiet. I love watching the sun rise and the sounds of the birds as the day begins. To most people the park wouldn't seem special but it is, without a doubt, my favourite place to be mindful and the most peaceful part of my day. I would encourage anyone to think about starting their days in a similar fashion; the moment you wake up (before looking at your phone or getting distracted by other things),  grab your nearest trainers and jacket, a set of keys, and get outside.
What's your top tip?
My top tip for quarantine is to get a routine. It's so important to have some sort of schedule in your everyday life, to stop yourself from feeling low and prevent your mind from overthinking. Even if you just schedule times to wake up, eat, and go to bed. Or perhaps you schedule one task for the morning and another task for the evening. Better yet, you could write a to-do list every morning with ways to fill your day and cross them off as you go (e.g. going for a walk, housework, reading, exercising/yoga, baking, playing an instrument, arts and crafts). I can't stress enough how much having a routine can help our wellbeing. So why not try it!?
Joshua from Swindon and Wiltshire Pride talks to SG Mind about his lockdown experience.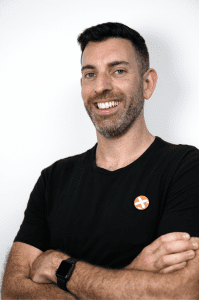 For what in your life do you feel most grateful during quarantine?
I live alone, so at the start of lockdown I found it quite difficult to adjust to the forced isolation. What kept me going during this time was my daily walk before I started work from home, I would walk along the old railway track in Old Town, and the peace and quiet was quite serene, the bird song felt somewhat louder back then.
What has surprised you about yourself during this time?
I have lived with anxiety for years, so I was surprised about how calm I felt during the lockdown. I think I can put my anxiety down to my "normal" life which is probably too fast paced! Usually I would be either commuting to London, or commuting within London, working long hours, rushing around seeing people, never really getting a moment to stop. So in lockdown I was able to create a slower paced routine for myself which included 10-20 minutes of meditation each day, and everything in life felt calmer. I have never made so much bread! It hasn't all been great, though. Some days I would feel incredibly happy in the morning, and by afternoon I would feel incredibly depressed or anxious, and this would change again by the evening. I have made sure to give myself a break when I need it, and to talk to my loved ones when things have been tough.
Who inspires you?
Anyone that knows me well knows that one of my favourite gay icons is George Michael. Not only was he a great singer and musician, gay and unapologetic about his sexuality, but he was incredibly humble, and this came out more after his death. The amount of charities he helped, the people he helped, the people he made a difference to, and he didn't tell anyone about it, and actively worked to stop people talking about it… He is a hero.
What has made you laugh?
I have always wanted a dog, and was lucky enough to find a puppy towards the end of lockdown, and he has given me no end of joy since he came along. My favourite thing he does when he gets really excited is run around the kitchen, skidding along, going as fast as his little legs will take him. I am sure there will be more laughs to come.
What's your favourite quarantine snack/meal?
I love a little tapas selection, so hummus, good cheese, good olives, a bit of fruit. It's best shared with some loved ones, and I have been lucky to share this with some of my nearest and dearest in the last few weeks, socially distanced of course.
Where is your favourite place to be mindful?
Nature brings out my awareness the most, whether it is in my garden, in Lawn woods, or out on the Ridgeway, if there is grass, singing birds, trees, I make my mind concentrate on all of my senses, and take it all in.
What's your top tip?
My top tip lately, for myself especially, is to stop focusing on the things I yearn for that I can't have right now, and to focus on the new normal, and what I appreciate in that. Gratitude is what keeps me going. So instead of focusing on the travelling I want to do, or the Pride event I was looking forward to helping put on with Swindon and Wiltshire Pride, or the family I won't be seeing this year… I focus on what I can do, the walks I look forward to, the new recipe I can try and make, the parks I can visit with friends and family. It is by focusing on these things that I get a view of what I can control, and not what is out of my control.